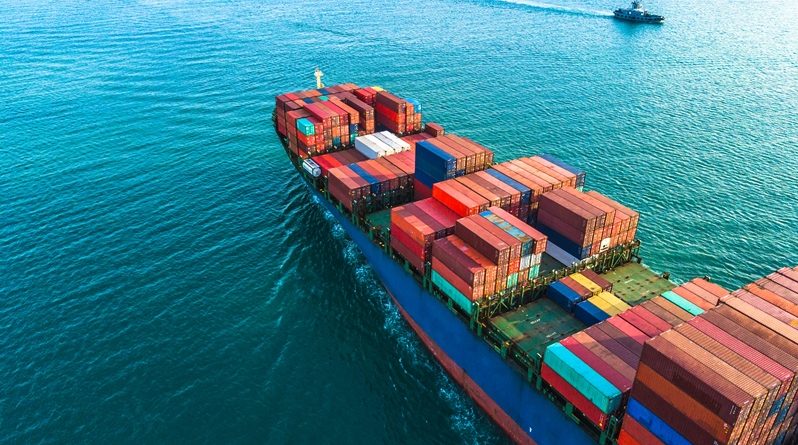 Shipping items from China can be a great way to get affordable products and goods into your hands for sale in the United States. But unless you partner with a reputable freight service, you could end up paying far more in taxes and fees than you bargained for, as well as being subjected to lengthy delays as your goods work their way through global shipping channels on their way to be delivered.
Getting Started in International Logistics
As anyone that has shipped internationally can attest, your success with sea freight shipping from China depends primarily on your shipping partner or the shipping company you work with. Not only do they know what they're doing and can often bundle many convenient services under one client-facing offering, but they'll also have the ability to meet your sea freight shipping needs.
Another major player in international logistics is the all-important custom broker. When you ship sea freight from China to the USA, or any other country for that matter, brokers can help you notify the proper authorities and assist you in the proper documentation that is needed to help make everything go smoothly with customs. Some brokers may even be able to help you arrange local delivery when it comes into a major port.
A third type of actor in sea freight shipping is the freight forwarder, which is basically a company that helps organize shipments from the manufacturer to the final destination. In that sense, a freight forwarder can help reduce those sea freight transit times, and that can help you get your goods more quickly. After all, the shipping time from China to the US by sea is measured in weeks, and even a day or two earlier can help make shipping by sea more aligned with your needs. If it has to do with packaging, labeling and documentation, that's the responsibility of a freight forwarder.
Know Your Incoterms
It might have a funny name, but incoterms are important international standard codes that define the transfer of cargo between suppliers and importers. The terms are published by the International Chamber of Commerce (ICC) and are frequently used in both domestic and international shipping.
The most common of the incoterms is known as free on board shipping. FOB shipping means that the recipient or importer will pay the sea freight shipping charges from China or another country, not the exporter. Basically, with FOB shipping, the seller is responsible for the shipment until it reaches the destination port while the buyer is wholly responsible for the shipment after it arrives.
Another common incoterm is CFR shipping, or C&F shipping. The C&F stands for cost and freight, and it stipulates that the seller pays the costs until it reaches the destination port, at which point the responsibility of the shipment is transferred to the buyer.
A third common incoterm is CIF shipping, or cost, insurance and freight shipping. In this type of shipping, the seller is responsible for not only getting the goods to the destination port, but also for arranging and providing documentation of the shipment for the seller. Once the sea freight shipping comes from China and lands in the U.S., the shipment then becomes the responsibility of the buyer.
Get Familiar With Shipping Containers
Before you can receive sea freight shipping from China, you'll need to get familiar with shipping containers and the terminology used. Full container loads are referred to as FCLs, and they also commonly include a length to indicate the size of the container.
For example, FCL 20″ means a 33.2 cubic meter volume shipping container with a dimension of 5.89m by 2.35m by 2.39m. The maximum weight is 24 tons and the gross weight of cargo is 18 tons. A larger FCL 40″ container has a volume of 67.7 cubic meters and dimensions of 12.03m by 2.35m by 2.39m with a maximum weight of 30.48 tons and a max cargo weight of 26 tons. An even larger FCL 40″ HQ container has a volume of 76.3 cubic meters, though the dimensions and weight limits match FCL 40″ containers.
That said, you can also get less than a full container load, which is known as LCL shipping. If you have a shipment that won't fill a full container, you'll need to share the rest of the space in a container with other shipments, though you'll also get a reduced rate for using less than a full container. With LCL shipping, you also won't have to be responsible for the container itself after shipping because the shipper you work with will have return trips lined up for that container.
Other Considerations for Sea Freight Shipping From China
While packing is often seen as a relatively straightforward issue, coronavirus regulations and other requirements can jeopardize shipments for a multitude of reasons. Furthermore, it's rare that you'll be able to get the full volume of your shipping container, so you'll have to build in somewhat of a buffer. Products can also break or become damaged in shipping, and moisture is a real concern out on the water for weeks on end. Additionally, if your shipment goes over weight, your shipment could be held up even before it has a chance to depart.
To avoid any issues with sea freight shipping from China, it's best to work with a reputable partner that can handle all the challenges that you may face. Here at Top 1 Freight, we have the experience, speed and efficacy to offer smooth sailing for all your sea freight needs. Contact us today to get a free quote!