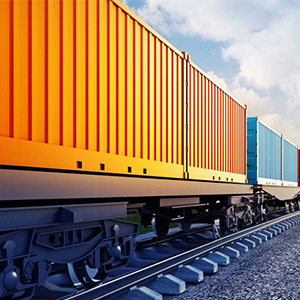 Affordable Rail Logistic Services by Top 1 Freight
Our next generation rail freight services are focused on a proactive care model which ensures that our consumers will get every single of their freight forwarding needs fulfilled, from relocation to office shifting, cargo transfer and everything else. Top 1 Freight offers connectivity with major gateway ports of Europe. For cost effective and timely delivery of freights, our multimodal rail freight service could be the best option available.
Top 1 Freight's start of the art rail freight service offers an one step solution to your large amount of evacuation of cargo with increase efficiency and reduce transportation. We also offer extended services during peak periods, so that our clients would never miss a chance to deliver their cargos. Our diverse rail fleet logistic experience enables us to handle of freight of any sizes. Contact us if you have specific requirements related rail freight forwarding from China to Europe.
Full Container Loads (FLC)
Less than Full Container Loads (LCL)
Vehicles and parts
Bulk commodities