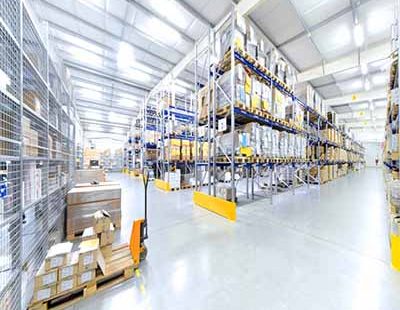 Highest Quality Warehouse Storage & Distribution by Top 1 Freight
Top 1 Freight is a leading outsourcing provider in the warehousing and distribution industry with an unmatched national network and management system dedicated to reducing costs effectively. We provide a wide selection of unparalleled warehouse distribution services personalized to deliver the expected results to all our clients. From start to finish, all of our clients will experience the dedication, professionalism and stability of an expert warehouse storage and distribution service company.
We offer a full range of secure warehouse storage and warehousing distribution services to all seaports and airports in China, including packing, palletizing, labeling, nationwide collection or delivery, long and short term storage etc. The warehousing procedure is under 24/7 security monitoring to safeguard the client's goods without any chance of damage or foul play. We have access to all the modern tools and accessories to get your job right. Our storage facilities are some of the best in the industry, with well-maintained grounds, advanced racking systems, well-lit interiors, and having freshly-painted floors that are impeccably clean.
Commercial Warehouse Distribution Services to Opt for
We provide the highest level of service and security for your cargo shipments. Top 1 Freight uses top-tier transportation services to handle all of your delivery and storage. We are equipped with professionals who have decades of experience in warehousing and distribution so we can meet your needs, whatever they may be.
Top 1 Freight is particularly excellent in handling shipments and storage from China that have special requirements. We use our highly organized storage and distribution capabilities to allow us to be accessible to any business, with competitive and cost-effective prices. Our advanced state-of-the art inventory system tracks your inventories in our warehouse storage. All of Top 1 Freight's warehouse facilities are highly secure, sprinklered and alarmed to protect clients' assets until they are ready to deploy them.
Let our warehouse team store, pack and crate your product for its final destination.
Our Services
Packing/palletizing /labeling,
Long/Short term storage